It's Thanksgiving weekend in Canada, which marks the end of our first season as the new owners of Blue Fox Camp and Outpost. To quote the late Townes Van Zandt, it was "High, and Low, and In Between" which I think holds true to most things in life. We had an amazing first year with the four us really coming together as a team.
Some of the highlights from 2015 include:
a fleet of brand-new Mercury 10Hp 4-stroke outboards which were a big hit with everyone
The New Fly Fisher TV show filmed an episode up at Blue Fox in May. Everyone involved had a great time and caught some big trout. Many thanks to everyone from the show, friends of Blue Fox that helped with the fishing, and Algoma Country for making this happen.
Greg Allison filmed a family trip into Blue Fox this July and turned it into an amazing movie, Blue Fox vacation
all of the great fishing, adventures, and good times had by everyone who made it in this year.
Here's a few pictures to get everyone through the long winter (the brook trout are from a late September fishing trip with Fred and Eric in the back lakes):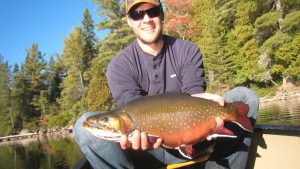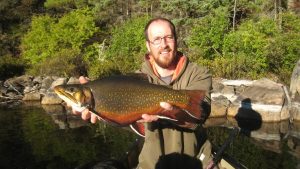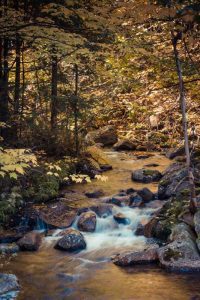 Thanks to all our clients, friends, and family for the support this first year. We can't wait for the next season to start.
Blue Fox