The Blue Fox team was at The Ultimate Fishing Show in Detroit for 2017 and had a blast. We shared some laughs, learned a few fishing tricks, and got a chance to introduce Blue Fox Camp & Outpost to some great people at the show. We can't wait to come back next year.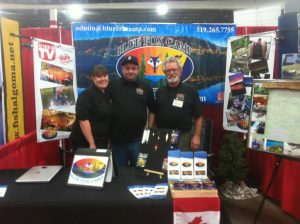 Thanks to The Ultimate Fishing Show for hosting us, Algoma Country for giving us a hand, and all the people that stopped by to say hi and learn a bit about what our lodges have to offer.
Keep your lines tight, and see you in the spring!
Blue Fox